Irene Kusters-Berney
CMT,CST-D

Irene Kusters-Berney has researched and studied complementary healthcare for more than 25 years.

With a medical background as a Medical Lab Technician she volunteered in many organizations, like the Red Cross, Hospitals (hospess/patient care Internationally), International Water Therapy and Instructor at the National Ability Center in Utah. In 1991 Irene became a Certified Massage Therapist and got involved with Cranio Sacral Therapy. Today in addition to her advanced training in Cranio Sacral Therapy and Somato Emotional Release. Irene combines a variety of techniques including: Neuromuscular Therapy,Visceral Manipulation, Lympathic Drainage, Mechanical Link, Myofacial Release, Train/Counterstrain, together with Healing From The Core, Heart Center Therapy, Gestalt Awareness Practice, Advanced Studying Continuum Work with Emily Conrad and Susan Harper, Dreamwork, "The Work" from Byron Katie. She also started CST Study Groups in Utah since 2003. Irene is a world wide traveler, teacher and speaks many languages. She communicates well and has many years of experience Nationally and Internationally. With her extended training and experiences at the Upledger Institute, she willingly shares her knowledge with anyone in the world who would like to bring CST to their practice and life. She is a natural leader, mentor and teacher.I am a colorful and vibrant person. My passion is CranioSacral Therapy and helping people own their lives. I enjoy sharing business experiences with focussed, fun and passionate people. I am fascinated with Health, Nutrition and the miracle of the body, heart and soul. I love traveling the globe, meeting new friends and having extra ordinary adventures of the amazing kind!

I am Owner, Trainer and Clinician with ICI Dressage, and Mentor/Coach with Mentering for Free; assisting people in achieving their Life Goals.

IRENE KUSTERS-BERNEY is a Certified Cardiobeam Technician.

This New Device is FDA approved for testing if a person is "At Risk for Heart Attack or Stroke" The Cardio Beam (Meridian) Digital Pulse Analyzer (DPA) is a non-invasive, 3 minute test performed by Irene Berney, a certified technician. Irene Berney is also a distributor of the device. In addition, the HRV (Heart Rate Variability) capability is included. She is also certified to do the Cardio Beam screenings. CLIENT TESTING. Early Detection for "At Risk for Heart Attack…"

More than 62 Million Americans… Suffer from some form of Cardiovascular Disease. Introducing The CardioBeam Meridian This DPA technology is an FDA registered device A powerful tool detecting Loss of Arterial Compliance.

Imagine the benefits of an accurate early warning system for Cardiovascular disease… Before Clinical signs appear.

Now Offering a New Non-Invasive Cardiovascular Screening Program

More than 62 million Americans are living with heart disease, stroke & other cardiovascular diseases. Over 1 million will die this year alone. This is an epidemic unlike any other. It may surprise you to learn that most people who will fall victim to these diseases will have absolutely NO SYMPTOMS prior to the attack that will change, not only their lives, but the lives of their families forever. Cardiovascular diseases are truly "silent killers." The good news is that most heart attacks and strokes are preventable. The major culprit of most heart disease, stroke and other cardiovascular diseases is the slow, silent and steady build up of fatty plaque deposits within the arteries that carry oxygen rich blood to our heart, brain and limbs. When one of these vessels narrows and blood flow is reduced, an attack can occur at any moment; often with no prior warning. Early detection of vascular risk factors you have within your arteries & determining your overall personal risk profile for cardiovascular diseases will allow you to take the proactive steps necessary to slow down or stop the progression of our Nation's leading killer.

My skills
Medical Lab Technician (in the Netherlands)
Certified Therapeutic Massage Therapist and Body Work
Diplomat Certified Cranio Sacral Therapist
CS Therapy with Animals
Certified Cardiobeam


Riding Instructor (English Riding) CEO, Trainer, Clinician. at I.C.I.DRESSAGE


Health Wellness and Fitness Industry
January 1991 - 2011 (20 years)

ICI Dressage offers friendly and supportive training. Irene Berney teaches her expertise to all level of riders. Irene has over 35 years of International Competition Dressage experience as a trainer, clinician, competitor and in equine sales. Irene is an expert in importing top Dressage horses from Europe to the U.S. She trained and produced 5 Olympic horses. She worked with great Mentors such as Michael Poulin, Robert Dover and Hilda Gurnley to name a few. Irene teaches correct English riding in a kind, easy to understand method for both horse and rider.


ICI Dressage Offers:

Training for all level of riders from Training Level to Grand Prix.
Specializing in balancing the body, mind and spirit awareness for horse and rider.
Rider Fitness - become a safer more confident rider.
Learn to ride correctly with a balanced seat and soft hands.
Lessons for all riders who like to refine their aids and positions.
Certified Ski and Horse Riding Instructor for the National Ability Center in Utah

Irene is a Mentor and Coach, and helps people find a high level of success in Networking and Building a Business from Home

Please check out Irene's Bio at http://www.ProcessToSuccess.net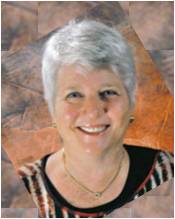 Professional Associations / Memberships
Member, American Message Therapy Association
Member, International Association of Healthcare Practitioners
Member, The Advisory Board of Upledger Institute
Process To Success at Own Business (Sole Proprietorship)
We have 10 live training calls a week. As well as hours and hours of recorded training calls all for free.