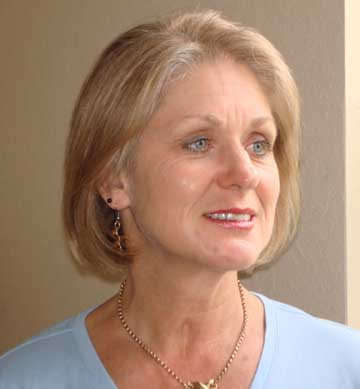 Carol Stuhmer LMT
License Number
MA#24491
4505 W. Flagler St., Suite 202, Miami, FL 33134
ALSO Available in N Miami
Miami, Florida 33134
USA
tel. 305 490-0106 (day)

Hours of operation / Fees
Monday - Friday: By Appointment.
Last appointment @7PM - Except Friday 6PM (Schedule may vary, please call to schedule your appointment). Occasional Saturday appointment may be available. Saturdays can only be confirmed a day or 2 ahead.

48 Hour Cancellation Notice Required to avoid Full Charge.

Payment Accepted: Cash or Check, (Credit/Debit Cards add 5% administrative fee)
CranioSacral Therapy; Manual Lymphatic Drainage; Visceral Manipulation, Pre-Post-Natal
Fee: $125/Hr.

NeuroMuscular Therapy, Triggerpoint, Deep Tissue, Myofascial, Thai(stretches can be incorporated) Fee: $115/Hr.

ML830 or BEMER 1 Free Trial (maximum 20min) w/Paid Hour Massage ML830 or Bemer (up to 20 minutes)with paid Hour Massage: +$25 ML830 Bemer or Avazzia: $90/30 min; $130/hr
Benefits of Laser are cumulative and 2-3 treatments are recommended per week.
Free Trial: First Laser or Bemer treatment, up to 10 minutes, within 1 hour massage, no additional charge.

Avazzia BioFeedback ElectroStim: $130/hour, $90/30 min Incorporated within any 1 hour massage session: +$25 (up to 20min) Avazzia treatments are repeated as needed.

Pilates Reformer w/Tower, Chair, Barrel, and Orbit - $60/hour my location.
Individual Strengthening using Pilates Principals; Mat Pilates; Yoga Available at your location from $125/hr, depending on location (limited availability).

Few insurances will pay for massage. I will provide insurance billing information with Doctor's RX which must include Diagnosis Codes (I do not have these) I will provide treatment code on statement. Payment required at time of service, any reimbursement for coverage will be made directly to you by your insurance company. You must notify me of billing information prior to treatment. I will not bill after the fact. I will provide Statement of services for prepaid tax accounts for your reimbursement. APPOINTMENTS & Information: CALL OR EMAIL.
Driving directions
TO: Flagler Street Office
From Highway 836 (Dolphon Expy) Exit LeJeune South
Right at W Flagler Street
Right at 45th Avenue
First building on the left. Suite 202
Parking Lot and Street Parking

I-95 East on 125th St: N Miami Location NE 125 St & 9th Avenue 33161
Carol Stuhmer LMT
L.M.T.
License Massage Therapist since 1997. Since my first CranioSacral Treatment in 1998, I was hooked. My practice focus turned to CranioSacral Therapy and it has become my Specialization. During the first year of study I complete the first 4 Levels of CranioSacral Therapy/SomatoEmotional Release. I have now completed CranioSacral Advanced I Level Training and Precepted for CST Advanced. Over the years I also studied Manual Lymphatic Drainage and Visceral Manipulation.

Other Upledger modalities used in my practice are: Somato Emotional Release, Lymphatic Drainage and Visceral Manipulation.

I also use a cold laser: ML830 SmartLaser and Bemer (PEMF - with the distinction that it is unlike any other on the market!) in treatment or separately.

I began Teach Assisting in 2000 with Seminars in CranioSacral Therapy I, II; CranioSacral Therapy for Pediatrics I, Somato Emotional Release I & II for the Upledger Institute; Lymphatic Drainage I, II & III for the Chikly Institute and Visceral Manipulation I for the Barral Institute. From time to time I continue to volunteer as a Teaching Assistant.

I have held Study Groups for CranioSacral Therapy, Somato Emotional Release and Lymphatic Drainage in Miami and Presenter of 4 hour Cranio Sacral Therapy Introduction.

PIP no longer covers Massage Therapy. If your accident involves a law suit, I will provide a Statement Summary of Treatment, Payment due at time of service.
Insurance Reimbursement directly to you by Your Insurance Company with available coverage. Most insurances no longer provide for Massage Therapy with a Massage Therapist, if your insurance does provide coverage, you must have met your deductible prior to receiving any benefits. I provide a bill for your use in submitting your claim. You must provide a Doctor's Rx for massage with proper Diagnosis Codes (I DO NOT HAVE THEM SINCE THEY HAVE CHANGED.

Services available at my office located at:
4505 W Flagler St, Suite 202 Miami 33134, and
and in N Miami area;
Occasional Availability in Key Largo.


Please call to schedule your preferred appointment time.

from the desk of... Carol A Stuhmer, LMT, NMT, CST, MBA
therapeutic massage
for your well being

Products Available:
Self Help Tools: Cranio Sacral Still Point Inducer
Doctors for Nutrition Supplements Available go to: http://www.firstshake.com/1984/content_doc.asp?
My skills
CranioSacral Therapy is my passion. Please Note: I work with All Ages: Infants through the Elder years. Everyone can benefit from this work. Specific experience with a specific condition of your Therapist practicing CranioSacral is not nearly as relevant as the practitioners' skill and ability in this practice. It is simply the way CST works that is most relevant to relief from a wide variety of conditions. Understand, resolution of a condition you've had for months or years, is unlikely to be totally resolved immediately. A Maintenance Schedule is highly recommended once you have achieved relief. Whereas each clients' needs are different -- treatments vary and I offer techniques from a variety of modalities as needed: including CranioSacral Therapy, SomatoEmotional Release, Lymphatic Drainage, Visceral Manipulation, NeuroMuscular Therapy, MyoFascial Release, Thai Massage Techniques, Acupressure, Reflexology, GauSha and, Pre&Post Pregnancy. Additionally Cold Laser for Treatment of severe Trigger Points and Avazzia BioFeedback (Electro Stimulation Micro Current) available for relief of Chronic Pain syndromes.

NOW OFFERING BEMER THERAPY. EXPERIENCE THE BENEFITS OF ENHANCED MICROCIRCULATION.

2012 Celebrated Dr. John E Upledger's 40th Anniversary of his work with CranioSacral Therapy at Beyond The Dura Conference in April.

Available for Private & Small Group Instruction in Yoga, Strength Training for Seniors, Pilates: Mat/Reformer to improve stretching & strengthening of structural & functional weaknesses and restrictions.

I work with Elderly clients using Pilates Principles with a focus on improving Balance, Strength increased range of motion and overall improved movement. I teach pilates equipment and mat, and yoga privately for all ages. Work is based on the specific needs of each client.I have been an Instructor for: Group Pilates Mat & Reformer, Yoga, "SilverSneakers": Cardio & Range of Motion, Muscle Strength & Flexibility and Yoga Stretch.
Professional Associations / Memberships
IAHP, AMTA, FSMTA, NCBTMB (National Certification Massage Therapy)

Bally's/LA Fitness Group Exercise Instructor for 20 years (1996 - 2016): Yoga & Pilates Mat, Silver Sneakers Senior Fit, Yoga Stretch & Pool Exercise

Private Pilates Yoga & Pilates Mat & Reformer Instruction available. Senior Strength Training using a Pilates Principles Sessions designed to individual needs and level of ability - (My most Senior client celebrated her 92th Birthday April, 2016)