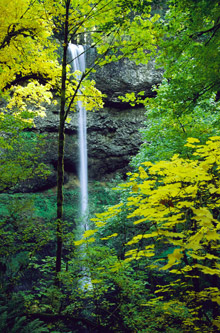 Burdick Somatic Therapy
License Number
State of Minnesota does not license. Licensed by City of Saint Paul.
1869 Ashland Avenue
1869 Ashland Avenue
Saint Paul, MN 55140
United States
tel. 6516465255 (day)

Hours of operation / Fees
$80 for 1 hour of Bodywork (with referral from MD, DC, or DO) *** $86.12 for 1 hour of Bodywork (without physician referral) *** $80 for 1 hour of Somatic Processing (exploring emotional issues via the body) *** $80 for 1 hour of Yoga Consultation
Driving directions
FROM THE WEST: I94 going east to the Cretin-Vandalia exit; right to Marshall Ave., left to Howell Ave., right to Laurel Ave., left to 1895 Laurel Ave. *** FROM THE EAST: I94 going west to the Snelling exit; left to Marshall Ave., right to Fairview Ave., left to Laurel Ave., right to 1895 Laurel Ave.
Available for patients:
Case studies, easy to understand explanations about the CranioSacral System, Visceral Manipulation, products to use between sessions, and much more. More information
Burdick Somatic Therapy
Bodywork Therapist / Somatic Practitioner
While I was recovering from an injury, I explored several complementary care modalities, which led me to study both massage therapy and yoga. From these experiences I have learned that aches and pains are not necessary in the process of aging; they are most often the result of not knowing how to do useful self-care or where to find useful bodywork therapy. I have been working in this field since 1988, when I graduated from a 1000-hour program at the Carlson College of Massage Therapy. I continue to add new modalities via continuing education courses.
In addition to helping clients with structural discomfort and injuries, I also offer somatic processing: I am trained to help clients explore emotional issues and the effects of trauma through specific verbal assists to develop body awareness for the purpose of emotional heaing. Since completing a two-year training in Hakomi Somatics (Sensorimotor Psychotherapy) in 1995, I have been helping clients who wish to work in this way. I began teachng yoga asana classes in 1999 at the Laurel Yoga Studio in Saint Paul, and while I do not currently offer classes, I am happy to provide individual yoga consultations.
My skills
CRANIOSACRAL THERAPY(Upledger and Biodynamic) ******* LYMPHATIC DRAINAGE THERAPY
BRAIN CURRICULUM (Dr. Bruno Chikly's techniques, similar to CST, specific to the nervous system) Graduate of HAKOMI SOMATICS (Sensorimotor Psychotherapy) 2-year professional training for exploring physical and emotional issues through body awareness NEUROMUSCULAR MASSAGE THERAPY ******* VISCERAL MANIPULATION
Professional Associations / Memberships
NATIONALLY CERTIFIED IN THERAPEUTIC MASSAGE AND BODYWORK *** AMERICAN MASSAGE THERAPY ASSOCIATION MINNESOTA CHAPTER: Professional Member, MN Chapter Past-president, Past Legislative Chair, Past Vice-president *** INTERNATIONAL ASSOCIATION OF HEALTHCARE PROVIDERS