About
If you are a PREGNANT WOMAN or PARENTS of NEWBORNS discover how to:
Assure a healthy pregnancy with minimal discomfort
Create your optimal birth outcome no matter what unplanned intervention may be required.
Relieve discomfort and unhappiness of your infant due to colic, difficult birth, reflux, digestive disorders, torticollis or other unknown causes
Help Parents find relief from neck, shoulder, leg, headaches, back and other pain.
Help your baby achieve normal milestones by addressing birth trauma.
Enhance strong bonding by learning to respond to your newborn's signals and communications.
Enhance positive family influences.
Minimize the impact of negative family history in order to create a new family story if need be.
My Skills
Elizabeth empowers parents who have unhappy infants to tune into and satisfy their baby's needs and discover the joy of parenting. Pregnant women learn to bond with their little one throughout pregnancy thereby enhancing the birth process.
Infant Massage Instructor
Craniosacral Therapy is a soft touch therapy that relaxes the nervous system and optimizes the digestive and immune systems. It is ideal for newborns with colic, some nursing difficulties, breathing difficulties, general unhappiness, reflux and asymmetrical movements such as torticollis (wry neck).
DreamBirth™ uses the power of the imagination to create easy, enjoyable exercises for conception, labor, delivery and neo-natal care.
Jin Shin Do® Bodymind Acupressure® includes many practical techniques for you to help your infants recover from illness quickly and to relieve the trauma of birth on the mother.
Elizabeth is a New York State Licensed Massage Therapist with a PhD in biochemistry.
Articles & Books Written
Craniosacral Therapy for The Childbearing Year Mother's Helper
Self-Acupressure for Beauty and Relaxation Mother's Helper
Craniosacral Therapy for Children
The Jewish Press
Professional Associations / Memberships
DreamBirth™ Practitioner
Jin Shin Do®Bodymind Acupressure Foundation®
International Association of Healthcare Providers
Biodynamic Craniosacral Therapy Association of North America
American Massage Therapy Association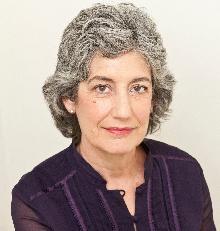 1312 Ditmas Ave. Brooklyn, New York 11226
USA
tel. 718 707-1009 (day)

Hours of operation / Fees
Monday to Friday and one Sunday a month
Contact Elizabeth to determine which techniques and packages best suit your family needs.
Individual sessions Gentle bodywork to overcome the effects of a difficult or traumatic birth for both parents and infant. Learn skills that reveal your joyful baby.
Subway directions Q or B train (weekdays only) to Newkirk Plaza in Brooklyn. F train to 18th Avenue.