About
I can help you untangle the root causes of your pain or dysfunction!
Tanya Tarail, Ms.T, P.T. CST-D, has over 35 years of practical clinical experience. Tanya is a graduate of Hunter College, NYC, with a B.S. in Physical Therapy, as well as certifications from several healing institutes, including the Upledger Institute, the Stillpoint Center of Massage, the Integrative School of Massage, and the IM School of Healing Arts. Tanya is certified in NLP Hypnosis from the New York Training Institute for NLP. Tanya has taught anatomy @ The IM school of Healing Arts, as well as massage privately. Tanya has served as an assistant teacher for CSTI and VMIA, has lead CST and VM study-groups, and extensive experience guiding preceptors.
My Skills
Among other unresolved issues, I specialize in:
Covid19 side-effects
Internal/External Scar Tissue/Adhesion
Lyme Disease
Arthritis
Spinal Issues: headaches, eye pain, twitching, disc degeneration, spinal cord injuries, disc issues, etc.
Sinus restrictions
TMJ
Malocclusions, including side effects from orthodontics
Surgical Side Effects
Trauma Side Effects: car accidents, falls, winter sports injuries, etc.
Side-effects of auto-immune conditions
Pelvic/ObGYN issues
Sports Injuries
Non-typical/Atypical: babies, children, adults Post transgender surgery and scarring therapy
I am trained in:
CrainoSacral Therapy
SomatoEmotional Release
Visceral Manipulation
Urogenital Visceral Manipulation
Myofascial Release
Joint Mobilizations
Specializes in working with Internal and External Scar tissue from any source and any age.
Articles & Books Written
Link to consciouswoman.org ebook webinar
This ebook, originally a webinar, is about development and treatment of adhesions/scar tissue, with pregnancy, labor, delivery and aftercare. CEUs available. Check out my article on
manyhands.com
Link to article in spiritualityhealth.com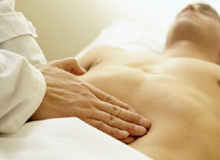 South Hadley South Hadley, Mass 01075
USA
tel. (413) 330-0310 text perferred (day)

Hours of operation / Fees
$100/hr 7-9am 7days/week
Available for patients
Case studies, easy to understand explanations about the CranioSacral System, Visceral Manipulation, products to use between sessions, and much more. More information