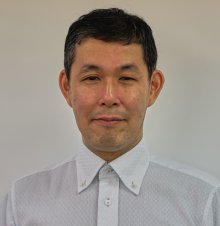 Takeshi Homma
About Me

I am working as an osteopath and CranioSacral therapist since 2002. And I teach CS1 and CS2 in Japan. 
I belong to Japan Osteopathic Association and I am a director.
Professional Associations / Memberships

International Association of Healthcare Practitioners
Japan Osteopathic Association
My skills
CST-T
MRO(J)
A license of acupuncture and moxibustion, massage in Japan

2-5-2-603 Konakadai
Inage-ku
Chiba-shi, Chiba 2630043
Japan
tel. +81 43 206 4708 (day)
tel. +81 90 7246 5979 (evening)

Available for patients
Case studies, easy to understand explanations about the CranioSacral System, Visceral Manipulation, products to use between sessions, and much more.