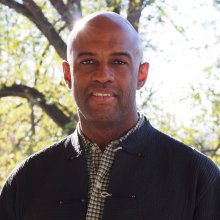 Tim Lisbon dba NOVA Alternative Wellness, LLC
About Me
The universe can be characterized as the combination of a physical world and a spiritual world. For Tim Lisbon of NOVA Alternative Wellness, this is the Yin and Yang. His unique style of therapy allows the Yin of the physical world to meet and find balance with the Yang of spiritual relaxation and healing.
Tim Lisbon has been providing massage and CranioSacral therapies for almost 15 years. A 2nd-degree black belt in Classical Jujitsu, Tim was encouraged to pursue the study of massage by his martial arts instructor. His passion for healing led him on a path rich with exploration and research into the unique ways of the body and mind. In 1993, Tim was one of the first to receive National Certification in Massage Therapy. Additionally, he was certified as a Chiropractic Assistant for the state of Maryland. For the next ten years, he continued to practice the healing arts as a part-time therapist. During that time, he also achieved his Bachelor's degree in Health Care Administration from Columbia Union College. Tim's understanding of the energies of the universe goes beyond the body, mind, and spirit. His life experience includes over ten years in the Air Force National Guard/Reserves as a licensed aircraft mechanic. His mechanical knowledge has also assisted him with favorable opportunities within the computer technology industry where he has supported several major corporations including Unisys, E-Trade, FannieMae, and Microsoft. In 1998, Tim added to his list of modalities, CranioSacral Therapy. CranioSacral Therapy is a physiological process that requires only the lightest touch of the therapist. It focuses on the natural healing powers that exist within the communication pathways of the spine and the mind. CranioSacral Therapy has been used to improve the body's resistance to diseases including but not limited to, autism, migraine headaches, chronic fatigue, and chronic back and neck pain. Tim received his training from the Upledger Institute, the founder of which, John E. Upledger, pioneered and developed the process. Tim's practical experience in the physical world of modern-day America, along with his natural gifts and talents as a therapist, provides a unique experience for all of his clients. He understands the Yin and can easily provide the Yang to balance, center, and heal those who visit NOVA Alternative Wellness.
Professional Associations / Memberships

International Association of Health Professionals
American Massage Therapy Association
National Guild of Hypnotis
Certified Holistic Health Coach
Accredited Association of Drugless Practitioners
My skills
Massage Therapist (1993)
CranioSacral Therapist (1998)
Certified Consulting Hypnotist(2008)
129 E. German Street
C200
Shepherdstown, West Virginia 25443
USA
tel. (703) 885-0093 (day)

Hours of operation / Fees
By appointment only. Evenings and weekends
Available for patients
Case studies, easy to understand explanations about the CranioSacral System, Visceral Manipulation, products to use between sessions, and much more.