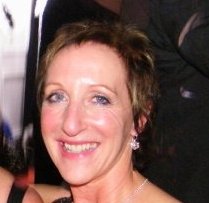 Nikki Campbell Kenward
CST-D, MCSS
About Me

Nikki Kenward (formerly Campbell) comes from a background in dance and dance therapy before discovering Upledger CranioSacral Therapy.
Nikki Kenward has been an Upledger therapist for over 15 years as well as teaching and examining for the Upledger Institute internationally.
Nikki is a paediatric specialist with particular interest and training in sensory processing issues, autism, ADD, speech and learning and supporting families.
In her adult practice Nikki treats many people with MS, PTSD, anxiety and depression.
Professional Associations / Memberships
Member of Independent Therapists International
Founder member of CranioSacral Society
Member of General Register of Complementary Therapies Council
4 Barnards Hill
Marlow SL7 1LU, Fieldhouse Lane +07879 416237

tel. +44 787-9416 237 (day)

Hours of operation / Fees
Nikki runs clinics Tuesdays through to and including Saturdays.
Available for patients
Case studies, easy to understand explanations about the CranioSacral System, Visceral Manipulation, products to use between sessions, and much more.