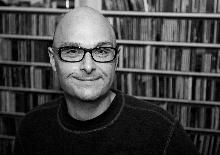 Michael Fuhr
RMT, B.A. (Hons.)
About Me

Fully committed to client wellbeing, Mike employs a patient, empathic and holistic approach to massage therapy – one that takes into consideration the entire body, not just the part that hurts.
Mike has treated clients living with diabetes, blood pressure issues, HIV, depression, cancer, hepatitis, addiction issues, carpal tunnel syndrome, Parkinson's Disease and other central nervous system issues. During training he was honoured to offer end of life care through the palliative clinic at Princess Margaret Hospital.
As an open-minded music fan Mike is constantly on the lookout for new sounds and experiences. He enjoys cooking, writing and reading in his spare time, and has recently discovered a love of cycling around Toronto and the freedom it allows.
Professional Associations / Memberships

College of Massage Therapists of Ontario Registered Massage Therapists' Association of Ontario
My skills
Osteopathic Manipulative Techniques (including visceral manipulation, muscle energy, etc)
certified cranialsacral techniques practitioner
swedish massage
myofascial release
trigger point therapy
relaxation techniques
Articles & Books Written
The Efficacy of Osteopathic Manipulative Techniques in the Treatment of Eczema and the Establishment a Correlation Between Eczema and Anxiety: A Case Study
15 Michael Power Place
Toronto, Ontario
Canada
tel. 416.239.8616 (day)

Hours of operation / Fees
Home Clinic (Bloor & Islington; hours vary)
60 mins $100, hst included
90 mins $150, hst included
Phone: 416.239.8616
mike@rmtmike.com
Monday, Tuesday, Thursday
Toronto Bodyworks
30 Duncan Street, Suite 102
Phone: 416.593.5644
info@torontobodyworks.com
Available for patients
Case studies, easy to understand explanations about the CranioSacral System, Visceral Manipulation, products to use between sessions, and much more.