About
Education and Credentials
Years in practice: 25 Years
Years in Allied Fields: 20+ years as a Program Director and Instructor in Sports, Fitness, and Yoga. Permanent Teaching License from New York State in Physical Education.
State University of New York, Bachelor of Science (Phys. Ed.) 1972
Columbia University, Masters Degree, Doctoral Candidate in Motor Learning Psy. 1974 ABD.
Competitive Tri-Athelete in the 1990's
Euroskill Therapeutic Training Center, 1993~Massage Degree
Florida State Massage Therapy License MA#14975 since 1993
National Certification Board for Therapeutic Massage and Bodywork #003190.00 since 1993(NCBTMB)
Upledger Institute Certified CranioSacral Therapy 2003
Philosophy and Approach
I believe in creating a partnership by educating, empowering, and engaging you on a journey of wellness, whether you come to me once in a while, once a month, or once a week. As a Certified CranioSacral Therapist, I am trained to listen to what your body is saying and needing in that session. Instead of just chasing your pain symptoms or addressing your muscle tension, I am looking for and treating the underlying causes. These causes whether physical and/or emotional, are creating the body's energetic holding patterns and pain/stress symptoms. My private sessions whether CranoiSacral Therapy, Massage or an integration of my therapies, are tailored to what you need to revitalize and harmonize your mind, body, and spirit.
My Skills
My skills and Techniques
Upledger Certified CranioSacral Therapist

Licensed Massage Therapist: Specializing in CRT-The Cranial Release Technique, Spa/Swedish, Deep Tissue, Medical and Pregnancy Massage

Foot Reflexology: Spa Certified

MPS: Micro-Current Point Stim Certified by Dr. Bruce Hocking,~is a recognized pain management modality used by Pain Management physicians that accesses the acupoint meridian system to significantly reduce muscle pain and spasms.


I attribute my success, over the years with my clients, to my ability to listen, problem solve, and integrate Eastern and Western pain relieving techniques.
Articles & Books Written
I published a story entitled "The Power of Intention" in the book "Working Wonders With CranioSacral Therapy" by the Upledger Institute. "What is CranioSacral Therapy" was published in "Natural Awakening" in June 2010.
Professional Associations / Memberships
FSMTA - Florida State Massage Therapy Association
IAHP - International Association for Healthcare Professionals
NCBTMB - National Certification Board for Therapeutic Massage and Bodywork since 1993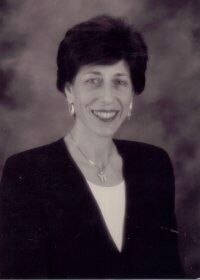 Eileen Yocheved Hande, BS,MA, LMT, CST
License Number
Licensed Massage Therapist MA#14975
Back In Balance
7035 Beracasa Way Suite 104
Boca Raton, Florida 33433
USA
tel. 561 715-6185 (day)
tel. 561 715-6185 (evening)
fax. 561 361-4999
Hours of operation / Fees
Hours of Operation/
*By Appointment Only
Rates:
1/2 hour $90.00
1 hour $150.00
1 1/2 hours $225.00

Plans Accepted: Auto-Accident Insurance only
For your convenience we accept: Cash, Check, VISA & MASTERCARD, Venmo, Zelle, and Cash App.
Available for patients
Case studies, easy to understand explanations about the CranioSacral System, Visceral Manipulation, products to use between sessions, and much more. More information
Driving directions
Taking I95 and exit at Palmetto Park Rd.going west. Take the first right turn after Powerline by the Mobile station,then make the first right turn into the parking lot. Our building 7035 Beracasa Way is directly in front of you.