About
I'm a U.K based Physiotherapist with a holistic approach to patient care. 
I've gained clinical experience working within the National Health Service and private practice since qualifying as a Physiotherapist in 1997 (Pinderfields College of Physiotherapy - University of Leeds).
Having attended workshops in Visceral, Vascular and Neural Manipulation; also the Manual Articular Approach with the Barral Institute U.K. Craniosacral Therapy with the Upledger Institute U.K. 
I apply Visceral Manipulation within my current scope of practice, in the treatment of musculoskeletal pain. I'm unfortunately unable to offer this modality in the treatment of non-musculoskeletal conditions at this moment in time. 
Please contact me directly by email if you have an enquiry.

Thank you 
My Skills
- Craniosacral Therapy
- Visceral Manipulation
VM 5 - Manual Thermal Evaluation
Advanced Visceral Manipulation - Visceral and Osteoarticular Relationships
Advanced Visceral Manipulation - Advanced Visceral Components of the Neck and Thorax
- Listening Techniques (LT 1)
- Viscerovascular Manipulation
- Neural Manipulation
NM 4 - Brain and Cranial Nerves
- Manual Articular Approach
Professional Associations / Memberships
Chartered Society of Physiotherapy
HCPC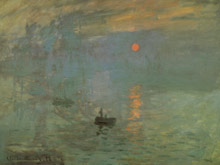 Impact Physiotherapy and Sports Injury Clinics
128 Derby Road
Long Eaton, Nottingham NG10 4ER
United Kingdom
tel. 441159721319 (day)
tel. 441157147635 (evening)