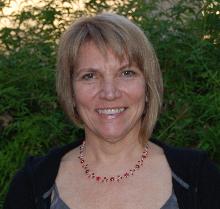 Advanced Physical Therapy
License Number
CA PT 10743
2000 Van Ness Avenue
Suite 304
San Francisco, California 94109
USA
tel. 415 563-1616 (day)
fax. 415 563-1617
Hours of operation / Fees
Appointments: 50 minute sessions. Hours are weekdays from 8AM to 5PM. To schedule an appointment, call 415-563-1616.
Driving directions
2000 Van Ness Avenue at the corner of Jackson Street in the Medical Arts Building. Along the US 101 corridor through San Francisco. Street parking and private garage parking in the area.
Athena Kyle
P.T., CFP
Athena Kyle graduated from UCLA in 1975, with a degree in Fine Arts. She traveled the world for two years then settled in San Francisco to be an artist. Tired of being poor and unemployed, Athena went back to school at the University of California San Francisco to become a physical therapist, graduating in 1980.

In 1986, she founded Advanced Physical Therapy to promote services with a commitment to excellence in comprehensive treatment of the whole person. The goal is to address and achieve improvement of the client's symptomatic areas while integrating the person's mind, body and spirit and connecting them to the world around them.

Advanced Physical Therapy creates a healing environment in which the clients take an active role in learning and participating in achieving their goals. Athena brings compassion, creativity, adventure, dedication and fun to her work.

She worked with Greg Johnson for five years in Marin County, California before opening Advanced Physical Therapy. Athena's work has been influenced by her studies with Greg Johnson and the Institute of Physical Art.

Over the years, Athena has studied many different healing arts. She began a professional Feldenkrais training with the Institute of Movement Studies in 1989, with Frank Wildman, Director. In 1993, Athena became a Certified Feldenkrais Practitioner.

Ms Kyle has completed many advanced trainings in CranioSacral Therapy, Neuromuscular Re-education, Visceral Manipulation, Mechanical Link, and Myofacial Release and combines them all. Recently, Athena began a three-year mentorship program with Russell Delman called The Embodied Life.

Besides building Advanced Physical Therapy into a successful practice, Ms Kyle teaches anatomy at San Francisco's Iyengar Yoga Institute's Teacher Training Program. Athena lives a very active life. She regularly swims and rows in San Francisco Bay, runs, does yoga and dances. She also enjoys art and culture, movies, theater, ballet and good literature.

My skills
* Licensed Physical Therapist, California, 1980
* Certified Feldenkrais Practitioner, 1993
* CranioSacral Therapy Certification Applicant
Professional Associations / Memberships
Member, American Physical Therapy Association
Member, American Physical Therapy Association-Private Practice Section
Member, California Physical Therapy Association
Member, Feldenkrais Guild
Member, American CranioSacral Therapy Association
Platinum Medallion Member, International Association of Healthcare Practitioners
Member, Marin Rowing Association
Member, Dolphin Club
Member, Northern California Non-Violent Communication
Member, Sierra Club