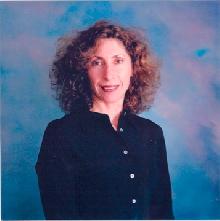 Arlene Ross
Physical Therapist
About Me
Arlene Ross is a licensed Physical Therapist with a private practice in Ellicott City, Maryland. She is a Certified Functional Manual Therapist, a certified practitioner of Frequency Specific Microcurrent, a certified practitioner of Zero-Balancing, a certified Bowen Technique practitioner trained in advanced techniques, a certified teacher of the Alexander Technique and a certified instructor of Pilates beginning and intermediate mat exercise. In 2018 Arlene completed the ISM series with Diane Lee. This Integrated Systems Model is a patient-centered, whole body approach to manual and movement therapy. Arlene combines traditional Physical Therapy interventions, Manual Therapy including Visceral and Neural Manipulation, and gentle modalities to create a comprehensive approach to treating musculoskeletal and other physical problems.
Professional Associations / Memberships
American Physical Therapy Association; Zero-Balancing Association
My skills
Functional Manual Therapy; Visceral Manipulation; Neural Manipulation; Frequency Specific Microcurrent; Zero-Balancing; The Bowen Technique; Craniosacral Therapy; The Alexander Technique; Therapeutic Exercise; The Pilates Method; Integrated Systems Model (ISM).

Arlene Ross, PT, DPT, CFMT
4801 Dorsey Hall Drive, Suite 202
Ellicott City, Maryland 21042
USA

tel. 410 715-0200 (day)

Hours of operation / Fees
Call our receptionist at 410-715-0200 for fees and hours.
Driving directions
For driving directions check our website at www.wellnessatcrossroads.com or call our receptionist at 410-715-0200.