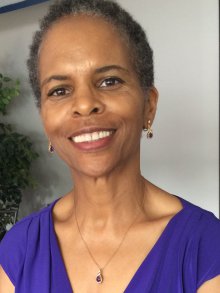 Hands of Choice Therapies
About Me
Brenda H. Wakefield, MS, LMT, MTI, is the owner of Hands of Choice Massage & Wellness, LLC in Dallas, Texas. She specializes in therapeutic therapies to help the body heal from within using Massage, CranioSacral & Lymph Drainage Therapies along with additional therapies to complement a healthier lifestyle. Her vision of wellness expands to her increasing knowledge of the body to assist her clients improve their health to decrease stress, pain, increase energy, deal with allergy/sinus issues and weight management concerns. Contact today to get started/continue the path to wellness.
Professional Associations / Memberships
International Association of Healthcare Practitioners
Associated Bodywork and Massage Professionals
My skills
CranioSacral 1
CranioSacral 2
CranioSacral Therapy I(Pediatrics)
CranioSacral Therapy 2 (Pediatrics) CranioSacral for Conception, Pregnancy & Birthing 1 CranioSacral for Conception, Pregnancy & Birthing 2 SomatoEmotional Release 1
SomatoEmotional Release 2
Lymph Drainage 1
Lymph Drainage 2
Lymph Drainage 3
Advanced Lymphatic Drainage 1 Visceral Manipulation 1
Licensed Massage Therapist
Massage Therapy Instructor
Continuing Education Provider
Aromatherapy Certification
Hot Stone Massage Certification
Thermal Palms Certification
Ayurvedic Massage Certificate
Myofascial Release Certificate Cupping Therapy
License Number
TX MT 110561
605 W State Street
Garland, Texas 75040
USA
tel. 469-955-6530 (day)
fax.
Hours of operation / Fees
Schedule appointment online -
www.handsofchoice.com Hours by appointment
Sunday: Closed
Monday 10:30am-3:00pm Tuesday, Thursday 10:30am-6:00pm
Wednesday 10:30-3:00pm Friday 10:30am-5:00pm Saturday: Closed
Driving directions
Downtown Garland across from Theater & town square
Available for patients
Case studies, easy to understand explanations about the CranioSacral System, Visceral Manipulation, products to use between sessions, and much more.