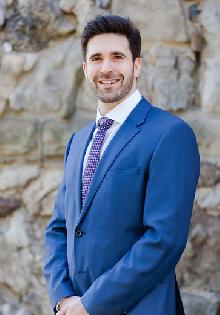 Timur Lokshin LMT, LAc. PC
About Me
Timur Lokshin LMT, CPT LAc., is a graduate of the Pacific College of Oriental Medicine (PCOM). At PCOM, Timur completed the Orthopedic Sports Medicine Program and earned his masters degree in Traditional Chinese Medicine (TCM). During his studies he recognizing his deep passion for classical acupuncture and became a New York State licensed acupuncturist. Timur has spent numerous hours interning for world-renowned physicians practicing classical acupuncture in both New York City and California. Timur first discovered his passion for natural healing while training as a kung-fu student. His initial interest focused on the use of essential oils and liniments as medicine. In treating his fellow martial artists, he quickly learned he wanted to expand his scope of treatment. Timur eagerly became a BaiSI (disciple) and earned a Masters Reiki certification; the ancient method of spiritual healing by fostering the flow of one's "Qi" (energy that fuels our body and mind). As a BaiSI, Timur focused on rectifying muscular ailments and learning Qi Gung (standing and moving meditation). After completing massage therapy school in late 2000, Timur began his study of cranio-sacral therapy (a gentle approach to the fluid system of the body and the tissue) and completed their core curriculum. He is now not only incorporates CST into every treatment but is also a Teaching Assistant for Upledger Institute. Timur believes that through the implementation of holistic and therapeutic remedies, he can help guide healing for his patients in both body and mind.
Professional Associations / Memberships
Acupuncture Society of New York, American Massage Therapy Association, International Association of Healthcare Practitioners
My skills
CREDENTIALING & LICENSES NY State Licensed Acupuncturist, NY State Licensed Massage Therapist, Nationally Certified Personal Trainer, CERTIFICATIONS Diplomate of Oriental Medicine, Certified Facial Rejuvenation Acupuncture, Certified CranioSacral Therapy, Certified SomatoEmotional Release, Certified Reiki, EDUCATION Masters of Science Traditional Oriental Medicine, Associate in Occupational Studies, Business Administration
License Number
25005249, 27023681
32 Union Sq East
Suite 615N
New York, New York 11747
United States
tel. 516.852.6149 (day)

Available for patients
Case studies, easy to understand explanations about the CranioSacral System, Visceral Manipulation, products to use between sessions, and much more.