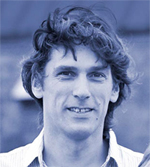 Rene Assink
DO, PT, CST-D
About Me

Rene Assink works as an Osteopath, Physiotherapist and CranioSacral Therapist in Lubeck, Germany.
For almost 20 years he has owned his own private clinic. Rene is also the co-director of The Upledger Institute Germany.
In 1992, Rene started to teach CST classes in Europe and he is now an instructor for all levels of CranioSacral Therapy (CST), SomatoEmotional Release (SER), Advanced and Pediatric classes. He is also an instructor for all levels of Visceral Manipulation, Muscle Energy Techniques (MET), Strain and Counterstrain and Spinal Mobilization.
Professional Associations / Memberships
Verein Osteopathen Deutschland.
Verband der Upledger CranioSacral Therapeuten Deutschland.
My skills
Co-director of The Upledger Institute, Germany
Analyst in Clinical Chemistry Physiotherapist Hogeschool midden Nederland
Certified Osteopath College Sutherland
Articles & Books Written
Publications Medical Journals
Co-author in Osteopathic and CranioSacral Therapy Books
Paul-Steen-Str 8
Lubeck, D-23560
Germany
tel. 011 49 451 704332 (day)
tel. 011 49 451 77772 (evening)
fax. 011 49 451 7 68 15
Hours of operation / Fees
75 Euro per hour
Driving directions
Am Klingenberg 7, 23552 Lubeck, Germany.
Phone 011 49 451 704332
Available for patients
Case studies, easy to understand explanations about the CranioSacral System, Visceral Manipulation, products to use between sessions, and much more.