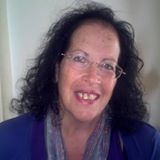 International Alliance Of Healthcare Educators/ Practitioners
License Number
MA7870 Florida, 7501007360 Michigan
8365 B Mulligan Circle
8365 B Mulligan Circle
Port Saint Lucie, Florida 34986
United States
tel. 7725308925 (day)
tel. 7725308925 (evening)

Hours of operation / Fees
$70.00/HR Hours: By appointment, can be Flexible due to cancellations. Contact Number: (772) 530-8925 or text to the same number.
Driving directions
Please call
Available for patients:
Case studies, easy to understand explanations about the CranioSacral System, Visceral Manipulation, products to use between sessions, and much more. More information
International Alliance Of Healthcare Educators/ Practitioners
I started my career as a massage therapist graduating from the American School of Massage in West Palm Beach, Florida in 1986, and have been licensed as a massage therapist since 1987. I have completed three levels of coursework in Neuromuscular therapy which included certification by Paul st. John and Judith Walker Delany in 1987. I have completed extensive training in CranioSacral Therapy through the Upledger Institute and was certified as a CranioSacral Techniques level practitioner since 1999. I have been a Certified Teaching Assistant for the Upledger Institute through all levels of CranioSacral Therapy including the Advanced and Pediatrics assisting over 40 classes including assisting Dr.John Upledger for Somatoemotional Release 1 and Advanced level 2.
Since 1997 I began my studies in visceral manipulation completing through level 6 many times and I am now certified through the Barral Institute in Visceral Manipulation level 1 through 4. I am also a teaching assistant for Visceral Manipulation Courses. Between 1998 and 2002, was a paid visiting therapist approximately 22 weeks a year, working in the Brain and Spinal Cord Center which is now called the Intensive Program getting to work with Dr John on many occasions along with other very skilled therapists. I taught introduction to modalities (including CST, VM, MFR ) to advanced students at the Alpha School of Massage in Port Saint Lucie Florida for 3 1/2 years. Currently I have a practice in Port St Lucie, Florida and also in Southfield,Michigan, (licensed in both states). I am in Michigan in a multi hands practice in the PT office of Mable Sharp 6 times a year for the last 10 1/2 years. I also have a very busy practice of my own. As a practitioner serving all age groups. I continue to take courses to advance the interest of my clients and further my education. I have completed three levels of Bruno Chikly's Brain and Nuclei Curriculum and approved to be a teaching assistant for level 1 & 2. Currently , I am pursuing the Neural Manipulation Course tract, I have currently completed 5 levels of the course work (which includes Advanced NM). I am currently treating a large number of clients with nerve entrapment. I have now currently been in practice 32 years.
My skills

Professional Associations / Memberships
ABMP IAHE- The International Alliance of Healthcare Educators