I am a techniques certified advanced CranioSacral Therapist and Manual Osteopath. My philosophy is to treat each person as unique. With this in mind, the treatments I provide are dynamic and evolve based on each patient's particular needs.
I was first introduced to CranioSacral Therapy in 2000 and was amazed by its effectiveness. Since then, it has changed my approach to treatment and has become the focal point of my practice.
I enjoy helping other therapists with this modality by working as an Upledger Teaching Assistant and hosting an Upledger Approved CranioSacral Study Group in Montreal. I have also worked as precept for Advanced Craniosacral Classes.
Insurance receipts available.
Click here to book an appointment.
Certified CranioSacral Therapist
Manual Osteopath
Certified Massage Therapist
Certified Reflexologist
Certified Reiki Master/Teacher
I also have specialized training in Visceral Manipulation.
Osteopathic Considerations in the Treatment of Chronic Pain Stress Effects - Main Street News
Member, International Association of Healthcare Practitioners
Member, American CranioSacral Therapy Association
Member Society of Osteopaths of Quebec (SOQ)
Member, Natural Health Practitioners of Canada
Member, Association of Massotherapists and Orthotherpists of Canada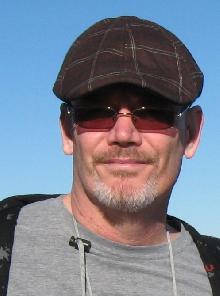 Sedona Councelling Centre
5708 Monkland Ave
Montreal , Quebec H4A 1E6
Canada

tel. 514 605 3279 (day)

Hours of operation / Fees
$90 per 1 hour session. $60 per 30 min session. To make an appointment online click here. You can also call or text me at 514 605 3279 or reach me conveniently via email. cstmontreal@gmail.com
Driving directions
Call or text for directions.Public Transit:
Available for patients:
Case studies, easy to understand explanations about the CranioSacral System, Visceral Manipulation, products to use between sessions, and much more. More information