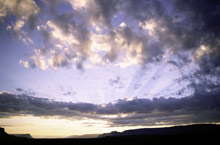 Lorrie Harper - 3D Manual Therapy & Intelligent Movement
About Me
Lorrie Harper, MSPT, CVTP has a passion for human anatomy, manual therapies and the dynamics of human movement. She is a licensed physical therapist with 26 years experience, a Certified Practitioner of Visceral Manipulation techniques and a Pilates instructor. She has wide array of clinical experience from hospitals to homecare. Currently, and for the past 15 years, her practice has specialized in manual therapy and intelligent movement. Her eclectic training in manual techniques include: Visceral Manipulation, Neural Manipulation, Viscerovascular Manipulation, Manual Articular Technique, CranioSacral Therapy, Myofascial Release, Trigger Point Therapy and Strain-Counterstrain to name a few.
Education and Certifications: B.S., Health Education, Utah State University, 1989
M.S., Physical Therapy, Arcadia University, 1991
Certified Visceral Techniques Practitioner, 2015
Neuro Developmental Treatment Certified (adults with CVA) 1996
Certified WATSU Practitioner, 1996
Polestar Pilates Practitioner training, 2003
My skills
Lorrie specializes in manual therapy and movement therapy. Her manual sessions utilize a variety of hands on techniques with the foundational base being visceral manipulation. The exercise and rehabilitation sessions focus of intelligent movement. All the sessions work toward restoring optimal body alignment, core strength, flexibility and pain-free, balanced movement.

PO Box 44
2580 North HWY 162, Suite C
Eden, Utah 84310
USA

tel. 801.644.8731 (day)

Hours of operation / Fees
Tuesday - Friday 9am - 5:30 pm. Additional times available with special arrangements. Pilates Group Classes
Intermediate Mat Classes Tuesdays 9:15am - 10:15 am
Beginner Mat Class Wednesdays 10:30 - 11:30 am
All other times Tuesday - Friday are for private sessions.
Available for patients
Case studies, easy to understand explanations about the CranioSacral System, Visceral Manipulation, products to use between sessions, and much more.