About
Get Lasting Relief from Chronic Pain and Stress
Many people tolerate and accommodate chronic pain and stress until it becomes too much to bear. We try to push through the pain because we have so much to do, so much to accomplish. Once we reach the tipping point however, life becomes very difficult to manage, much less excel in.
Are you tolerating chronic pain and stress that is keeping your life out of balance?
Headaches

–Migraines, Concussions, TMJ/Jaw Pain, Tension Headaches

Neck and Back Pain

Chronic Stress
If any of this sounds like you, please know that you are not alone. 
Whether you are suffering from long standing or sudden pain, you need more than symptom relief. You need a gentle, elegant solution that releases pain and stress at their source. So you can get on with your busy life!
Remember how wonderful you feel when you're experiencing:
Freedom from Pain

Restful Restorative Sleep

Focused Concentration and Improved Memory

Greater Mobility and Flexibility

Feeling Relaxed

Enjoying an Active,Fun Life
I am Lisa Machala, and I am a licensed Massage Therapist in Farmington Hills, Michigan. I specialize in CranioSacral Therapy which means I use a gentle, light touch technique that releases restrictions and activates the body's self-healing mechanism through the Central Nervous System. It relieves pain and dysfunction at its source rather than masking the symptoms or giving you a temporary fix. All you have to do is relax on a comfortable massage table in loose clothing and I do all the work.
I have always been a high achiever – a 'Type A' personality. Shortly after beginning my career I began experiencing tremendous headaches and found myself waking up in the middle of the night unable to open my jaw. I had been clenching and grinding so hard that the muscles around my jaw actually locked up. I had to pry my mouth open with both hands. I suffered with massive headaches, neck pain, and a popping jaw that could no longer tolerate crusty bread or chewing gum.
In addition to TMJD, I also developed enviornmental allergies, GERD, IBS-D, and abdominal & pelvic pain. I went from specialist to specialist, who were happy to prescribe plenty of prescription drugs. I was living in a cycle of symptom suppression, stress, pain, and medications. 
I was skeptical of managing my symptoms with prescriptions and wanted a more holistic and healthy way to reclaim my health and wellbeing.
Eventually the stress of managing a life out of balance became untenable and I made a couple of radical decisions. For years I had studied holistic health and now my research became more purposeful. My journey led me to change careers and enter massage school where I was introduced to the profound healing potential of CranioSacral Therapy.
I now work with humans and animals to help them release pain and stress and reclaim healthy, active, happy lives. I have worked with some of the largest and strongest athletes on the planet – horses! And I have worked with their riders: equestrians with crush injuries, multiples fractures, concussions, back and spinal injuries.
In virtually every case, I have been able to help my clients reduce pain and dysfunction and return to the activities that they love.
I love this work because it gently works WITH the body's own innate healing potential, directly addressing the source or cause of pain or dysfunction – not merely suppressing symptoms.
When my clients receive the benefits of CST, they can reclaim their active lifestyles. They can experience the freedom that makes MORE POSSIBLE in their lives. They experience not only relief from pain, but an opportunity for greater health and self-awareness that can be life altering.
I know this work can change lives for the better!
Here are some testimonials from happy clients:
"Lisa is a very gifted practitioner who has FIXED acute but major problems for me three times now...twice on me and once on my horse. A seriously excellent person to have on your team" Kate D. Ada, MI
"I cannot thank Lisa enough!! The relief I feel after my bodywork and the help she is providing me with my chronic migraines is simply amazing!!!" Jody D. Mt. Clemens MI
"As a professional horse trainer, I have suffered with blown discs, and a pinched nerve for several years. Lisa has, through her unique technical and fact based knowledge of fascial release not only allowed me to continue riding, she has also taught me some simple exercises to do on my own between visits. I have gone from two different pain pills and two different muscle relaxants every 4-8 hours daily to NOTHING other than Lisa's skilled hands for the past three years." - Will D. Goodrich, MI
"Thank you, Lisa for helping me. I was in such pain during our clinic weekend. Lisa worked a miracle on me." -Cheryl F. Oxford, MI
"I have major pain in my leg from a horse accident and often get pinching nerves. Lisa has been able to help the pinching go away and make me more comfortable in my day to day life on the horse farm :)" Shianne C
How Do You Take the First Steps Toward Relief?
As an integrative light touch therapist, I help you transform your pain, stress and overwhelm into comfort, peace and clarity. So you're free to contribute at your greatest levels - and live the life you love!

Find out how much more you can accomplish when you're free from chronic pain, stress, illness and overwhelm?
Call me at 248.921.6322 for a complimentary 20-minute consult. Let's talk about how Craniosacral Therapy can help you on your journey to a healthier, happier, more vibrant life.
My Skills
CranioSacral Therapy
SomatoEmotional Release Therapy
Eco-Somatics Equine
Therapeutic Massage
CORE Myofascial Therapy Certification
Holy Fire III Reiki Master Teacher Distance Certification
HF III Usui Reiki Practitioner/Master-Teacher
HF III Karuna Reiki Practitioner / Master-Teacher

Certified Equine Guided Learning Facilitator
Elective Instructor Irene's Myomassology Institute
I am an NCBTMB Approved Provider of Continuing Education Programs for licensed massage therapists.
Articles & Books Written
Publications include:
Holistic Horse Magazine - 2018
Sybil Magazine - Monthly article contributor 2016
Saddle Up Magazine
Professional Associations / Memberships
Licensed Massage Therapist - State of Michigan
CST I&II, SER I&II, ESE I&II
Upledger Teaching Assistant CST I & II
Medallion Member - International Association of HealthCare Practitioners
Certified and Insured by the Association for Bodywork and Massage Professionals (ABMP)
Reiki Master Teacher (studied with William L Rand)
Professional Member - Reiki Membership Association (International Center for Reiki Training)
Member International Association of Animal Massage Therapists
Member - Irene's Myomassology Alumni
Member - University of Michigan Alumni Association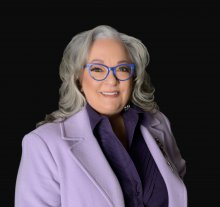 The Collaborative Body
License Number
7501001042
37899 Twelve Mile Rd Building C
Suite 100
Farmington Hills, MI 48331
United States
tel. 248-648-1150 (day)
tel. 248-648-1150 (evening)

Hours of operation / Fees
I am available by appointment in the Farmington Hills office on Tuesdays, Thursdays, Saturdays.
I accept payment by cash, check (with proper identification), and major credit cards
Reservation Policy
We require a credit card number to secure your appointment. Your credit card will not be charged prior to your appointment. Cancellations within 24 hours are subject to a fee. No show/ no call will be charged the full session amount the day of the missed appointment.
Cancellation Policy
Your appointment time has been reserved especially for you. When you are unable to attend your appointment, not only do you miss receiving needed care, but so does another client who could have used the vacant appointment. Please be considerate. We respect your time, we politely ask you for the same courtesy.
We understand that unanticipated events happen occasionally in everyone's life. In our desire to be effective and fair to all clients, the following policies are honored:
48 hour advance notice is required when canceling an appointment. This allows the opportunity for someone else to schedule an appointment. If you are unable to give us 24 hours advance notice you will be charged the full amount of your appointment. This amount must be paid prior to your next scheduled appointment.
No-shows
Anyone who either forgets or consciously chooses to forego their appointment for whatever reason will be considered a "no-show." They will be charged for their "missed" appointment.
Late Arrivals
If you arrive late, your session may be shortened in order to accommodate others whose appointments follow yours. Depending upon how late you arrive, your therapist will then determine if there is enough time remaining to start a treatment. Regardless of the length of the treatment actually given, you will be responsible for the "full" session. Out of respect and consideration to your therapist and other customers, please plan accordingly and be on time.
We look forward to serving you!
Available for patients
Case studies, easy to understand explanations about the CranioSacral System, Visceral Manipulation, products to use between sessions, and much more. More information
Driving directions
We are located in Park on the Green, on the south side of West 12 Mile Road, just west of Halstead Road. This location is easily accessible to M-5, I-275, I-696, and I-96. The office complex is immediately west of the Bank of America building. As you enter the complex, we are located in the third building on the right hand side, Building C. Turn right into the third driveway, and the building is on your right hand side. The building is a three story colonial with green shutters and doors. Please enter through the door on the south side of building C. We are located in suite 100, which is on the left side of the lobby on the ground level.