About
My interest in the healing arts and sciences began with my discoveries for healing my own injuries, traumas and illnesses, and later, for those of my family. These discoveries turned into areas of research into natural healing, including nutrition, homeopathy, psychotherapy and bodywork. My focus always came from the understanding of the fundamental wholeness of life and of each individual. I formalized my education when I began my studies and certification process in 1998 with the Upledger Institute of Florida and the Acupressure Institute of California. While I continually add to my training from these and other excellent educational institutions, I am still guided by my appreciation of the whole individual with untold facets. My clients have been my most valued teachers, as I continue to learn how to support each person's healing process, and find inspiration to deepen my awareness and knowledge base. I've been fortunate to work with adults and children of all ages, as well as animals.
My Skills
I am Diplomate-Certified as a CranioSacral Therapist (CST-D) by the Upledger Institute, and I am also a certified Teaching Assistant for the UI. My continuing education includes advanced studies in Lymph Drainage, Visceral Manipulation, Brain Manual Therapy, Zero Balancing and Biodynamic CranioSacral Therapy. I am a certified Massage Therapist in Acupressure (CMT), with a Specialization in Pain Management, by the Acupressure Institute and the California Massage Therapy Council. In addition, as a senior trainer with the Tai Chi for Health Institute, I offer Tai Chi classes for beginners and advanced participants. My other offering at the studio is one-to-one strength training in the SuperSlow style, for maximum safety and benefit in two 1/2-hour sessions per week.
Professional Associations / Memberships
American CranioSacral Therapy Association
California Massage Therapy Council
Sandra J. Wing Healing Therapies Foundation Service Provider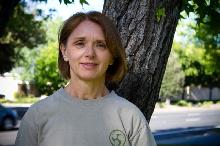 The Healing Journey
3950 Valley Avenue, Ste. B
Pleasanton, California 94566
USA
tel. 925 596-0145 (day)

kathy@HealingJourneyPleasanton.com
Hours of operation / Fees
Monday through Friday, 8am - 6pm
Sessions are:
$130 for an hour session, which includes time for intake, discussion, scheduling and payment. I accept checks, cash and credit cards. There will be a $4 service fee added for the use of a credit card.
Available for patients
Case studies, easy to understand explanations about the CranioSacral System, Visceral Manipulation, products to use between sessions, and much more. More information
Driving directions
My office is easy to reach from anywhere in the bay area of Northern California. From I-580, take the Santa Rita Road exit in Pleasanton and go south 2 miles to Valley Avenue. Turn left and go about 1/2 mile. Just past the light at Kolln St., turn into the first or second parking lot entrance on the right. I am in Suite B, The Healing Journey, next to Silmar Flooring. A large lotus graphic is on the front window.