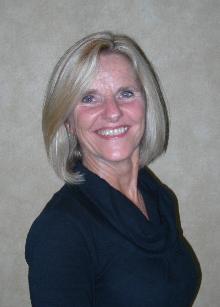 Dee Dettmann Ahern
R.P.T.
About Me
Dee Ahern, R.P.T. , received her Bachelor of Science degree in physical therapy from the University of Iowa. As a manual physical therapist since 1978, she became interested in CranioSacral Therapy and has studied with The Upledger Institute since 1984. A practitioner of Visceral Manipulation since 1987, Ms. Ahern became an instructor of that work in 1994. Ms. Ahern teaches and speaks internationally for The Barral Institute. Ms. Ahern has been named the International Curriculum Coordinator for The Barral Institute.
Professional Associations / Memberships
International Association of Healthcare Practitioners
My skills
Ms. Ahern has extensive managerial and clinical experience from acute care, long-term care and outpatient rehab settings. She has conducted research in England and Denmark, and worked with a team of 44 physicians in Colorado to develop standards of peer review.
Instructor and Developer of Dissection Program - Visceral Manipulation; 2001-Present
Visceral Manipulation Certification Examiner, VM1-6
License Number
4227
221 SE Coconut Ave.
Stuart, Florida 34996
USA
tel. 772 215-3627 (day)