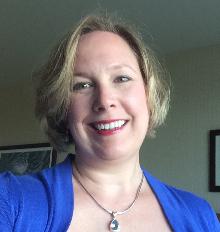 Christi Fath
LMT, BCTMB
About Me
I am a certified massage therapist with over eleven years of experience providing therapeutic massage and bodywork to clients. I customize each session using the following modalities: Craniosacral Therapy (CST), Lymph Drainage Therapy (LDT), Swedish, Deep Tissue and Myofascial Massage, Somatoemotional Release (SER), and various forms of Energy work. I have experience working with people with chronic pain, chronic fatigue, lyme's disease, and trauma recovery.
I enjoy working with my clients to support their body's natural healing abilities. I also provide a safe space and support to help you connect more deeply inside. When you come to a session with me, you will experience a session customized to meet your needs. Call me at 703-626-8429 to schedule your appointment.
About the Modalities
Craniosacral Therapy and Somatoemotional Release complement the body's natural healing process and can improve the functioning of the central nervous system. CST can provide systematic relief for a wide-range of issues including:
• Chronic Fatigue

• Neck and Back Pain

• Learning Disabilities

• Migraine Headaches

• Temporomandibular Joint Syndrome (TMJ)

• Post-Traumatic Stress Disorder (PTSD)

• Stress and Tension-Related Problems
Lymph Drainage Therapy is deeply relaxing massage and is useful in relieving inflammation. LDT is a gentle method to aid in removing toxins from the body and can be a valuable addition to a detox protocol. LDT can be used to relieve post-surgical edema and residual anesthesia from the body. It is also helpful in relaxation as it supports the nervous system. It is important to be well-hydrated before coming for a Lymph Drainage session.
Professional Associations / Memberships

• American Massage Therapy Association (AMTA)

• International Association of Health Care Practitioners (IAHP)
My skills
Craniosacral Therapy

Lymph Drainage Therapy

Massage Therapist (Swedish, Deep Tissue, and Myofascial)

Reiki and Seichim Energy Master

Somatoemotional Release (SER)

Healing from the Core Certified Presenter
Education
Bachelor of Arts University of Virginia

Master of Teaching, University of Virginia
License Number
Commonwealth of Virginia #0019006663

Reston, Virginia
United States
tel. 703-626-8429 (day)

Hours of operation / Fees
Call
703-626-8429
to schedule an appointment.
Business Hours
Monday 10-1, 3-7

Friday 10-1, 3-7

Saturday 10-4

Sunday 10-4

Weeknight evenings may be arranged.
Driving directions
Call
703-626-8429
for driving directions to our office.