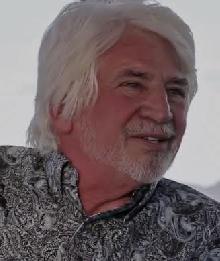 Integrative Intentions
400 Mims St
Truth or Consequences, NM 87901
USA
tel. 575.894.4325 (day)

Hours of operation / Fees

The Clinic offers a broad spectrum of non-intrusive hands on modalities based in CST.
Visiting therapists with various talents are periodically at IIC and available for appointments.
Driving directions

Truth or Consequences is a small hot springs town located along the Rio Grande overlooked by Turtleback Mountain.
It is a health oriented community rich in art, music, poetry, character and ecological values.
Integrative Intentions center is located on sacred hot springs with a history of indigenous healing.
From Albuquerque Sunport: Take 25 South to Exit 79 at Truth or Consequences. Turn right off the exit onto Date Street. Follow it until it takes the curve and becomes one-way. It is then Main Street. Turn left on Pershing, then immediately left on Broadway then immediately Right on Mims. Integrative Intentions Center is on the left.
From El Paso Airport: Take 40 East to 25 North. Take exit 75 at Truth or Consequences. Follow the ramp on Date Street until it becomes a one-way street. It is then Broadway, go just a few blocks to Mims Street and turn right. Integrative Intentions is on the left.
Chas Perry
Ph.D., CST-D
Dr. Chas Perry earned a Ph.D. in psychology from International College in Los Angeles in 1983. Both his dissertation, "An Anatomy of Self-Perception," and clinical practice place particular emphasis on sensations and emotions as they contribute to the functioning of the body's systems and constitute the dynamics of awareness and self-image.
First introduced to CranioSacral Therapy in 1972, Dr. Perry has remained a focused on this modality in his studies and practice. For 10 years he maintained a private clinical practice that addressed broad spectrum of needs, from therapy for life enhancement to treating clients affected by traumatic life experiences. His studies have included Visceral Manipulation, Reichian Therapy, Somato-Sensory Awareness, Dolphin and Equine Assisted Therapy, and World Integrative Therapy. He has also worked in a psychiatric halfway house, and taught, organized and facilitated numerous support groups.
In 1994 Dr. Perry joined HealthPlex Clinical Services as a staff therapist, where he uses CranioSacral Therapy and related modalities to facilitate health and well-being. He is an instructor for several Upledger Institute courses, including SomatoEmotional Release 2, Advanced CranioSacral Therapy and BioAquatic Explorations. He was also active in The Upledger Foundation's Post-Traumatic Stress Disorder intensive therapy program for Vietnam veterans.
My skills

Ph.D. Degree, Psychology, International College
Diplomate Certified, CranioSacral Therapy
Certified Instructor, The Upledger Institute International
Professional Associations / Memberships
International Association of Healthcare Practitioners (IAHP)