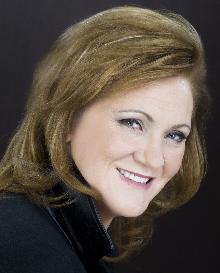 Catherine Perman
Licensed Massage & Bodywork Therapist
About Me
I am a licensed massage and bodywork therapist practicing CranioSacral Therapy. Why CranioSacral Therapy? Because for me, as an opera singer for several decades, CranioScral therapy saved my body health and performances year after year for over twenty years. I would leave a session each time having known something profound had taken place and remedied. Totally inspired by my CranioSacral therapist's intuitive and gifted hands, I began a journey learning CranioSacral therapy over fourteen years ago. As I continue to practice, I am enthusiastic about adding new and amazing complimentary modalities to help you along your personal journey to wellness. I look forward to meeting you and helping you de-stress your distress!
What is CranioSacral Therapy? And why would it be good for me?
CLICK FOR VIDEO HERE
Your text to link...
- CranioSacral Therapy is a gentle, light therapeutic manual touch that addresses the bones in your head (your cranium) fluids, soft tissues, spinal column and sacrum in order to detect the 'source' of your restrictions and addresses the bottom line.

- Have you ever noticed after trying everything for your aches and pains, nothing seems to be long-lasting? Well NOW would be a good time to give CranioSacral Therapy a try. - If you are alive you could use some TLC with CranioSacral Therapy.
>
CRANIOSACRAL TESTIMONIALS
Back Pain - Herniated Disks
- I really wanted to tell you that you have blessed hands. You really took the chronic back pain away and I am feeling better. God bless you!
Millie M.
Anxiety, Stress, Hip Problems
- As for how I feel after the CranioSacral session – one word, amazing! Thank you!
Priscilla P.
Vision, Joint Aches
- I noticed right afterwards that my vision felt clear and even my eyes looked clearer. The next day I noticed that all of my joints felt smooth and none of the spaces that normally feel crunchy or constricted felt that way anymore. I had much more freedom in my joints and in my body. Thank you very much! I loved the session and I guess my body soaked it up.
Lauren J.
Jaw, Neck, Back, Hip Pain
-
I feel better than I have in over 10 years!
Lisa S.
ADD, TMJ, headaches
- Catherine did wonders for my headaches, lower back pain and stopped the clicking from my TMJ. More importantly, her work with me over a period of time has relieved symptoms related to my ADD, allowing me to be more focused and calm.
Jose A.
ADHD
- My son has been calm and more focused!
Jeni P.
TMJ, Stress
- I felt awesome after the treatment ... my jaw was finally relaxed and now when I tense up, I am more aware of it than before. All in all, a very positive experience. Thank you!
Jill S.
Back Pain - Herniated Disks
- I had a great cranial session with Catherine - very soothing and invigorating at the same time. Catherine helped me get in touch with my body and started its healing process. My back feels much better.
David B.
Anxiety, Stress
- My anxiety slipped away and I slept like a baby - the best sleep of my life now!
Jacqui B.
Professional Associations / Memberships
Associated Bodywork & Massage Professionals (ABMP)
International Alliance of Health Practitioners (IAHP)
My skills
IAHP TEACHING ASSISTANT: CST1 / CST2:
Therapeutic Massage - Swedish /
CranioSacral Therapy / Glial Interface /
Somato Emotional Release /
Visceral Manipulation /
Fort Lee
New Jersey, 07024
United States
tel. 917 701 1162 (day)
tel. 917 701 1162 (evening)
fax. 201 944 0562
Hours of operation / Fees
CALL FOR APPOINTMENT
917 701 1162