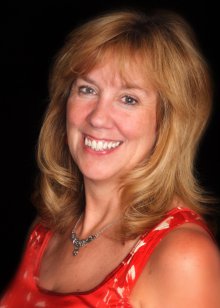 Carol McLellan
CMT, CST-D, CD
About Me
Carol McLellan CST-D® has a 35-year background in health education and bodywork - over 30 of which have focused on CranioSacral Therapy. She is a CranioSacral Therapy Instructor for The Upledger Institute International, teaching nationally and internationally. Mrs. McLellan was invited by Dr. Upledger to develop the curriculum for CranioSacral Therapy for Conception, Pregnancy and Birth, of which she is Ombudsman. She is also co-ombudsman for CranioSacral Therapy for Pediatrics. She has helped facilitate the BioAquatic Discoveries for Pediatrics.
In addition, Ms. McLellan is a doula (labor coach), Doula educator and a Childbirth educator. She spent a number of years working at a hospital for a group of OB-gyns. She has taught CST in hospitals and multiple medical facilities. She has treated thousands of pregnant moms and babies. She taught CST at the American College of Midwives National conference.
Carol was able to facilitate two intensive therapy programs for Warrior Stress at Naval Air Station in Lemoore, California. After 13 years of serving on The Board of Governors of San Joaquin Valley College, and their curriculum oversight committee, she retired in order to utilize those skills in forwarding Upledger CST. Carol has three grown children, all of whom have received the benefit of CST their entire lives. Two of her children received their first CST treatment in utero, the optimum way to start life!
Carol is a member of A.P.P.P.A.H. (Assoc. for Prenatal and Perinatal Psychology and Health. She is now working on epigenetic research for newborns with challenges, that started with a colleague and Neonatologist in the NICU in Italy.
Professional Associations / Memberships

Valley Birthing Network
Doula
American CranioSacral Therapy Association (ACSTA)
International Association of HealthCare Practitoners (IAHP)
Integrative Healthcare Advisory Committee
International Childbirth Education Association
Board of Governors, San Joaquin Valley College
1105 W. Center
Visalia, California 93291
USA
tel. 559 636-6430 (day)
fax. 559 636-6411
Hours of operation / Fees
Professional Background
Keynote Speaker at Beyond the Dura International Research Conference
CranioSacral Therapy Instructor for the Upledger Institute
Keynote speaker at Positive Parenting Conference
Presenter at American College of Nurse Midwives
Chosen by Dr. Upledger to write the OB curriculum
Has written numerous articles for peer reviewed magazines, journals and study guides
Doula and Therapist at Visalia Community Hospital, Visalia, Ca.
Doula Instructor
Prenatal Instructor, Sierra Medical Clinic, Visalia, Ca.
Available for patients
Case studies, easy to understand explanations about the CranioSacral System, Visceral Manipulation, products to use between sessions, and much more.