About
Currently in my 25th year of practicing full-time as a deep-tissue Massage Therapist and 13th year of offering Upledger Institute CranioSacral Therapy as well. Through the years I have learned a great deal about the affect of life on the human body, emotions and mind. Consistency of care is key. I believe finding a good match between client and practitioner is the best way to start forward motion on your way to optimal functioning. Quality of life and full expression of self is a great goal!
Working with chiropractors in rehabilitation environments has shown me the necessity of maintenance programs to promote prolonged physical well being. The CranioSacral modality has proven to be a beneficial addition to the thorough unwinding necessary for a body, bringing a more enlivened life experience.
The setting and holding of a calm space for healing in our busy world is a beautiful thing to be a part of.
Specialties: Deep Tissue, CranioSacral Therapy, Trigger-Point, Fascial System Release, Sports Massage, Pregnancy Massage, Reflexology. prenatal and postnatal care. Children and infants welcome!
My Skills
Education and Specializations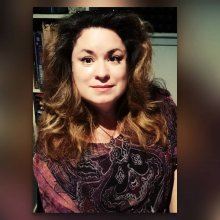 License Number
MT021909
4131 Spicewood Springs Road
BLDG L SUITE 4
Austin, Texas 78759
United States
tel. 512.619.0060 (day)

Hours of operation / Fees
Sunday off
Monday off
60 minutes = $115.
90 minutes = $160.

Here is link for scheduling:
https://www.schedulicity.com/scheduling/AZCJJM 

Looking forward to being a part of your Health & Wellness team!

All the best,
Amy Zamarripa
www.austinamy.com

Available for patients
Case studies, easy to understand explanations about the CranioSacral System, Visceral Manipulation, products to use between sessions, and much more. More information
Driving directions
Located 1.5 miles west of the Anderson Lane & Mopac intersection. Spicewood Springs Road is the west part of Anderson Lane.
4131 Spicewood Springs Road BLDG L SUITE 4 is on the left directly across from Spicewood Lane in the Spicewood Springs Forest Office Park.
One entranc/exit. Drive all the way to the back. Plenty of parking.
Last building on the left. Upstairs on the far right. Elevator available.