About
Currently in my 22nd year of practicing full-time as a deep-tissue Massage Therapist and 12th year of offering Upledger Institute CranioSacral Therapy as well. Through the years I have learned a great deal about the affect of life on the human body, emotions and mind. Consistency of care is key. I believe finding a good match between client and practitioner is the best way to start forward motion on your way to optimal functioning. Quality of life and full expression of self is a great goal!
Working with chiropractors in rehabilitation environments has shown me the necessity of maintenance programs to promote prolonged physical well being. The CranioSacral modality has proven to be a beneficial addition to the thorough unwinding necessary for a body, bringing a more enlivened life experience.
The setting and holding of a calm space for healing in our busy world is a beautiful thing to be a part of.
Specialties: Deep Tissue, CranioSacral Therapy, Trigger-Point, Fascial System Release, Sports Massage, Pregnancy Massage, Reflexology. prenatal and postnatal care. Children and infants welcome!
https://www.youtube.com/watch?v=MvBYxp_hiLI
My Skills
Upledger Institute
Upledger Institute
ADV1: Advanced CranioSacral Therapy 1
February 28-March 4 – 2018
Teacher: Binaifer Bugli PT, CST-D What a joy to work with the families and children in Boston! Binaifer is an informative and valuable resource. In this course we acclimated with appropriate ways to "meet" children where they are and address the special application of CranioSacral Therapy and SomatoEmotional Release on infants and children. Special focus on lip and tongue tie, colic and general discomfort due to the birthing process. Upledger Institute
ADV1: Advanced CranioSacral Therapy 1
August 20-25 – 2017
Stan Gerome lead a solid ADV1 class. We delved deep into our own work while honing the skills we bring to the table as therapists. The multi-hand sessions proved to be a valuable addition to the possibilities available for unwinding and growth.
Esalen is an amazing setting for a five day intensive. The beauty of the surroundings and the powerful combination of land and vistas are inspiring. Plenty of space to process in.
This course proves further that the most beneficial tool you can bring to the table is the most integrated therapist possible.
Upledger Institute
SomatoEmotional Release Technique: Mastering the Inner Physician (SERTIP)
January – 2017
Stan Gerome brought humor and depth to the work required to incorporate the extended skill set found in this course and the reading materials required were filled with valuable tools and persectives.
We focused on combining various Gestalt techniques from Fritz Perls, with Roberto Assagioli's Psychosynthesis ideas. We learned how to actually become the objects that appear in sessions, to recognize the foreground and background in a given scenario, to become more aware of being in the here and now. Most importantly, this experiential approach will helped us to identify and explore our various inner characters or "subpersonalities".
Discovering and integrating the various characters that live within us can be vital in helping us become more authentic, understanding human beings. As course developer Stan Gerome has said many times throughout the years. "The most valuable tool a therapist can bring to a session is a more integrated therapist". The "Avenue of Expression"
Upledger Institute
SER2, SomatoEmotional Release, imagery and dialogue
2011 – 2011
Stan Gerome provided an excellent foundation for the practice of these techniques. His ability to hold a confident, knowledgeable space is very much appreciated. Experiencing the home base, for the Upledger Institute, was very enjoyable. Florida in November!
The "Avenue of Expression", SomatoEmotional Release and Gestalt: Integrated, Therapeutic Imagery and Dialogue, Carl Jung and SomatoEmotional Release, Completion of Biological Processes, The Psychosynthesis Model and SomatoEmotional Release
Upledger Institute
CranioSacral Therapy, SomatoEmotional Release I
2009 – 2009
Melinda Roland is an excellent Instructor bringing depth and lightheartedness.
San Diego is truly a lovely place to practice this work!
Avenue of Expression, Therapeutic Imagery and Dialogue, VisceroEmotional Relationships, Involved Acupuncture Meridians
Upledger Institute
CranioSacral practitioner, CranioSacral II
2008 – 2008
Eric Moya Cst-d leads a solid, technique filled CST II conference.
Great to study in Austin!
The further study of the CranioSacral System. Techniques which benefit tissue, body systems and release restrictions. A deeper understanding of Whole-Body Evaluation.
Upledger Institute
LMT, CranioSacral I
2008 – 2008
Mariann Sisco led my first CST I conference in Houston, TX.
What a joy to learn with this generous and knowledgeable teacher!
CranioSacral Therapy works with the pulse of the Cerebrospinal Fluid found within the Craniosacral System. This system maintains the physiological environment in which your brain and nervous system develop, live and function. Working from the base understanding of the body as a self-correcting mechanism, this modality holds space for the enhancement of your physical structure's own ability to heal.
Lauterstein-Conway Massage School
LMT, Isolated Assisted Stretching w/ Bill McDonald
2007 – 2007
Beneficial stretching techniques to open up the joints, elongate muscle tissue and control day to day stress.
Lauterstein-Conway Massage School
LMT, VitaFlex Reflexology w/ Mary Walker
2007 – 2007
Mary Walker is also a nurse and has practiced massage in the Austin area for 30+ years. Wonderful instructor!
This form of Reflexology addresses the body as a whole.
Academy of Massage Therapy
San Antonio, Texas
1997-1998
LMT
Anatomy, Physiology, Massage
Extended studies in trigger point, deep tissue work. Pregnancy massage focus.
School owned by Esther and Raul Flores. Great people!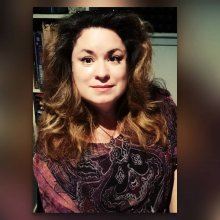 License Number
MT021909
4131 Spicewood Springs Road
BLDG L SUITE 4
Austin, Texas 78759
United States
tel. 512.619.0060 (day)

Hours of operation / Fees
Sunday off
Monday off
Tuesday off
60 minutes = $90.
90 minutes = $120.
Package rates:
6 (60min sessions for the price of 5) : $450.
6 (90min sessions for the price of 5) : $600.
13 (60min sessions for the price of 10) : $900.
13 (90min sessions for the price of 10) : $1,200.

Here is link for scheduling:
https://www.schedulicity.com/scheduling/AZCJJM 

I appreciate your business and I am glad to be a part of your Health & Wellness team!
All the best,
Amy Zamarripa
www.austinamy.com

Available for patients
Case studies, easy to understand explanations about the CranioSacral System, Visceral Manipulation, products to use between sessions, and much more. More information
Driving directions
Located 1.5 miles west of the Anderson Lane & Mopac intersection. Spicewood Springs Road is the west part of Anderson Lane.
4131 Spicewood Springs Road BLDG L SUITE 4 is on the left directly across from Spicewood Lane in the Spicewood Springs Forest Office Park.
One entranc/exit. Drive all the way to the back. Plenty of parking.
Last building on the left. Upstairs on the far right. Elevator available.