As the internet became more accepted into our homes the need for a travel agent became less and less. Around the same time my youngest child was diagnosed with Asperger's Syndrome, High-Functioning Autism. I spent the next few years in a tailspin trying to find ways to help her. I watched in amazement as a more holistic, all natural approach did what no western medicine techniques could accomplish for her. Some of those approaches included various techniques to stimulate the sense of touch. I started by studying Reiki Therapy. Reiki a Japanese word meaning universal life energy. The first part Rei, refers to our spiritual dimension or soul. The second part Ki, means vital life or energy. This ancient natural method of healing touches the body without physically touching the body. (How else do you connect with a child who feels pain when you touch them?) The benefits this approach provided opened my eyes to try other techniques. While I worked toward a Master/Teacher level in Reiki I sampled Yoga, learned Feng Sui, and began receiving regular massages & CranioSacral treatments, Chiropractic adjustments and Acupuncture. I became so fascinated with the benefits provided by Massage Therapy and CranioSacral Therapy I decided to become trained and certified in this field. I am currently State and Nationally certified in Therapeutic Massage and Bodywork and certified in CranioSacral Therapy. Over forty percent of my clientele are infants, children and teenagers on the Autism Spectrum with Sensory Processing Disorders. My daughter now has functioning recovery of her Autism maintained by a daily sensory lifestyle and CranioSacral Therapy.
Certified in CranioSacral Therapy, Trained in Massage Therapy, CranioSacral Therapy (CST) I and II, Somatic Emotional Release (SER) I and II,CST Pediatrics, The Kolden Technique & Body Therapy, Reiki Master/Teacher, Certified Infant Massage Instructor Global Speaker and Advocate for Autism Spectrum Disorders and Sensory Processing Disorders,(SPD.) Developed and facilitate - Applications of Upledger CranioSacral Therapy, Massage and Bodywork for Autism. (9CEU) Register for a class at www.upledger.com
Coming Through The Fog - published February 2013 Winner of a Readers Favorite International Book Award Go to www.Comingthroughthefog.com to learn more Cutting Edge Therapies for Autism, 2014 edition - Contributing Author Senior Review, July 2007 "What is CranioSacral therapy? Is It Right For You?"
AMTA - American Massage Therapist Association NCBTMB - National Certification Board Therapeutic Massage and Bodywork IAHP - International Association of Healthcare Practitioners ASA - Autism Society of America SPDPC - Sensory Processing Disorders Parent Connections support group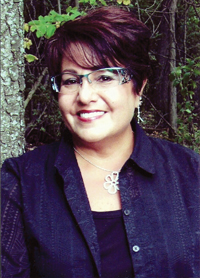 License Number
NCTMB #428136-00, AMTA #165190
4539 Woodgate Dr suite D
Inside Rocky County CranioSacral Clinic
Janesville, Wisconsin 53546
USA

tel. 608 931-9488 (day)

Hours of operation / Fees

By appointment only call for prices
Driving directions
TO the Janesville Office From MADISON - exit I90 at the JANESVILLE exit WI-26/MILTON AVE Turn left onto WI-26/MILTON AVE Turn right on Woodcrest Dr Turn left onto Woodgate DR last building on your left suite D 2nd door on your left
From: BELOIT
- exit I90 at the JANESVILLE WI-26/ MILTON AVE exit Turn right onto WI-26/MILTON AVE Then follow same directions as listed above
Available for patients:
Case studies, easy to understand explanations about the CranioSacral System, Visceral Manipulation, products to use between sessions, and much more. More information