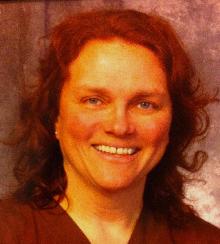 Optimal Being (in Mind, Body, and Spirit)

101 River Road
Canton Business Park
Canton, Connecticut 06019
USA

tel. 860 693 8040 (day)
tel. 860-693-8040 (evening)


Hours of operation / Fees


Hours vary to meet your needs. Weekend and evening appts. are also available. To make an appointment call 860-693-8040. Fees $60-$120 / 30-90 minutes Birthday special: 50% off all sessions in Canton during your birthday month Appointments are also available through integrative medicine: 35 Nod Road in Avon, 114 Woodland Street in Hartford, and Dorset Crossing in Simsbury. Epiphany is on the 1st Wednesday of the each month except Jan and July. Canton: 6-8:30 PM at Favarh 225 Commerce Drive. 1st WED of the month "CHOOSE TO LOSE" weight challenge occurs Spring and Fall Fee due on weigh-in. Winner receives 65%, Runner-up 25%, Starts April 1st. 3rd place 10% (of total fees minus any expenses)

Driving directions


OPTIMAL BEING: Arriving in Canton via Route 44 or Route 202 where they both intersect with Route 179, turn south on 179. In less than 1/4 mile on your left is the entrance to Canton Business Park. Make a quick left into the parking lot of the brown building. This is 101 River Road. Office is on the first floor and is accessible for wheelchairs. CANTON EPIPHANY: Follow Route 44 to the Canton green. Turn left onto Dowd Ave. After passing Canton Village turn left onto Commerce. FAVARH is on the right. Please enter the back of the building.

Available for patients:
Case studies, easy to understand explanations about the CranioSacral System, Visceral Manipulation, products to use between sessions, and much more. Click here for more information.
Optimal Being (in Mind, Body, and Spirit)
By using a combination of therapies, Karen guides her clients to a state of "optimal being" facilitating their healing process and empowering them to utilize their own inner awareness and self-realization to enable deep relaxation, healing, and stress reduction.
Sessions may enhance physical and mental performance, provide pain reduction, stress relief, and rapid relaxation, improve general well-being, provide consultation for integrative therapies, and more. Karen Kramer RN MA HNC QTTT NCCPT is a certified holistic nurse (HNC) who looked into various modalities for her own healing. Finding this journey so successful, she began her training to quide others to wellness. She uses techniques from many classes that include craniosacral therapy, somatoEmotional release, bioequatic exploration, and immune response. She has completed advanced and the pediatric CST and enjoys working with children. Karen is a teaching assistant for Upledger classes and is in the process of certification for both techniques and teaching assistant. She has externed in the Upledger clinic and received a session by Dr. Upledger in a demonstration during one of his classes.
Finding Active Isolated Stretching to be so successful in resolving difficult problems she added this to her therapies and has taken the advanced course from Aaron Mattes,the founder. TESTIMONALS
:
"After my surgery I did not feel that the healing actually started until after a session by Karen." E.S. RN "Until I had a mild migraine I did not realize that I had not had any for a whole year since a session." P.C. RN "CranioSacral therapy with Karen Kramer is transformative. Let me describe what the experience is like for me. I started out with hour sessions but found it went by too fast and then would do 1.5 hour sessions. While being worked on, I relax and enter into a sacred state of peacefulness, there is gentle music playing, the biomat is warm and I feel at such an indescribable peacefulness while Karen works her magic. I don't necessarily understand how it works. And that is not so important to me as the tranquility I feel. My body, mind and spirit almost feel to be floating through thoughts and gentle awareness in a half dream state. I have insights and answers come clearly straight to my mind as if connected to the spirit of the universe. When her work is complete, I leave the session transformed into contented serenity and everything seems right. It is a priceless luxury to have the experience and if so lucky to have it on a regular basis, then one is blessed. Everyone should be so lucky to have this experience. So be it." Truly, Anna, LMFT, LADC
See http://optimalbeing.wix.com/home
My skills

Master of Arts in Experiential Health and Healing Certified Holistic Nurse (HNC) Advanced CranioSacral Therapy Somatoemotional Release Heart Centered Therapy Raindrop Technique with essential oilsa Advanced Therapeutic Touch Universal Reflexology Biomat Brain Therapy Advanced Active Isolated Stretching Qualified Therapeutic Touch Teacher (QTTT) Certified Personal Trainer (NCCPT) Intensive care nurse
Articles & Books Written

Professional Associations / Memberships
American CranioSacral Therapy Association (ACSTA)
International Association of Healthcare Practitioners (IAHP)
Nurse Healers-PAI (NH-PAI)