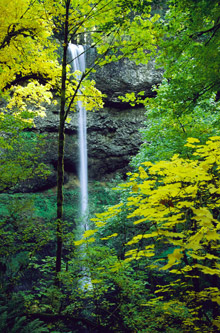 Advanced Hands On Therapy of Asheville

Cari Rowan
Meadow Lake Road
Asheville, North Carolina 28803
USA
tel. 828.505.3930 (day)
tel. 828.505.3930 (evening)

Driving directions

Please call for directions.

"Her hands are wonderful...superb." Suzanne Scurlock-Durana, Developer of Healing from the Core and author of Full Body Presence, Upledger CranioSacral Therapy Instructor

What some of Cari's clients say about her work:

"No more headaches! They were the first to go. I leave each session with more energy, less pain, and a true sense of wellness. Cari has a great gift of knowing...she has given me a better understanding of my body and how it works. There is nothing like the Cari Rowan experience....a true health care professional." JP, caretaker

"Cari has helped me get out of the disabling pain that I lived in for years. Now I have my life back!" Diane E, administrator

"an innate gift for healing combined with the commitment to complete extensive training." CC, nurse-midwife.

"highly trained, highly skilled, intelligent, intuitive, caring." AJB, acupuncturist.

"a gifted healer with a compassionate heart and beautiful energy." LH, financial planner

"She works magic." Stacey S., entrepreneur


"The depth and breadth of my training and experience allows me to provide a solid, grounded, compassionate presence and to work in a way that truly embraces the physical, emotional, energetic, and spiritual aspects of healing and recovery." Cari


Cari Rowan

Certified CranioSacral Therapist
Licensed Massage and Bodywork Therapist

Are you ready for:

* a renewed sense of ease and increased energy?
* a decrease in pain, stress, or anxiety?
* a deeper quality of relaxation and pleasure in your life?
* a stronger, clearer sense of presence in everything you do?

If this sounds inviting to you, perhaps I can help.


These are some of the issues and conditions that I successfully assist my clients with on a regular basis:

* Headaches, TMJ, neck and back pain, repetitive stress injuries.

*Fibromyalgia, cancer, nervous system disorders, auto-immune disorders.

*Post-traumatic stress (including veterans), depression, anxiety, addiction recovery, or ACOA issues.


I welcome people through all the stages of life: pre-natal and pregnancy, infancy, childhood and adult, including palliative care.


My name is Cari Greywolf Rowan, and I have a rich and deep background in both alternative and traditional therapies. I began studying manual therapies in 1982. Some of the techniques I have studied and use in my work include:

* craniosacral therapy
* lymphatic drainage
* polarity
* reiki
* body wisdom
* touch for health
* zero balancing

The exact techniques I use will be blended and integrated in a seamless treatment session designed specifically for your individual needs.

My work focuses on those systems that connect things in your body: lymph, fascia, energy, central nervous system. Using gentle touch therapies, I find and facilitate releases of tension and restriction in your body. This gives your body the opportunity to self-correct and rebalance, facilitating changes in your immune, digestive, neurological, cardio-respiratory and muscular systems.

I work in a manner that honors and listens to you and your body's own innate healing mechanisms. My goal is to relieve pain and discomfort at the source rather than simply treating symptoms. It's amazing what your body can do when it feels truly listened to and deeply respected.


Call today for a free 15 minute phone consultation: 828.505.3930

Or, email me now @ crgreywolf@gmail.com (scroll up to top of this page and go to the link on the left side) with any questions about your healing possibilities.


In addition to my hands on work, I teach self-nurturing tools that empower you to take charge and maintain your health and well-being. As a Certified Healing from the Core Presenter, I offer both individual and group training in simple, effective techniques that can help you get and stay grounded, maintain healthy boundaries and prevent burn-out. For more information on this click here.


Some of my credentials are:

Certified CranioSacral Therapist
Nationally Certified Somatic Therapist
New York State Licensed Massage Therapist
North Carolina LMBT # 9515
Master's degree in Counseling with post graduate training in addiction and trauma recovery
Certified NY State HIV Counselor
Certified Addictions Counselor (NY)



I have been blessed to study with many gifted teachers and guides including Suzanne Scurlock-Durana, Dr. John Upledger, Valerie Thea VanderMer, Emilie Conrad, Susan Harper, Patrick Collard, Steven and Meredith Foster, Sun Bear, Grandmother Evelyn Eaton, Oh Shinnah, Brooke Medicine Eagle, Tom Brown, Rahina Sherry Friedman, Patricia Hunt-Perry, Dr. Phoenix Gibson, Father Thomas Keating, Mary Mrozowski, Rosalyn Bruyere, and, most significantly, each of my incredible clients and students who have gifted me with the honor of facilitating the next step of their journey. Deep gratitude to each of them.


Professional Associations / Memberships


IAHP AMBP ACSTA NCTMB