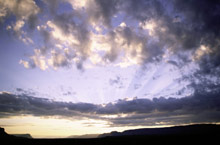 License Number
Georgia License #MT003055
4187 Knollcrest Circle North
Augusta, Georgia 30907
USA
tel. 706 650-7946 (day)

Hours of operation / Fees
$85/60 minutes $150/100 minutes Monday - Friday 12:00 PM - 5:30 PM
Driving directions
Appointment Only. Call for directions.
Available for patients:
Case studies, easy to understand explanations about the CranioSacral System, Visceral Manipulation, products to use between sessions, and much more. Click here for more information.
Lucy Gonzales-Romero
NCTMB
Lucy Gonzales-Romero, a Colorado native, is Nationally Certified in Therapeutic Massage and Bodywork and is a Professional Member of Associated Bodywork & Massage Professionals. Lucy Gonzales-Romero has taught at Augusta School of Massage, Inc. and Southeastern School of Neuromuscular & Massage Therapy in Columbia, SC. Lucy's private practice now includes CranioSacral Therapy, Lymphatic Drainage, Therapeutic Massage, Integrative Manual Therapy and features doTERRA Certified Pure Therapeutic Grade Essential Oils. Lucy is the only individual in the CSRA to offer this unique combination of therapeutic alternative therapies.
My skills
CranioSacral I-Upledger, CranioSacral II-Upledger, Pediatric CranioSacral - Upledger SomatoEmotional Release I - Upledger SomatoEmotional Release II-Upledger Lymphatic Drainage I-Chikly Lymphatic Drainage II-Chikley Brain Therapy I-Chikly Brain Therapy II - Chikly Reiki Master Accredited EMF Balancing Practioner Phases I-IV Day-Break Geriatric Institute Level I Day-Break Geriatric Institute Level II Reflexology, Ingham Method I Reflexology, Ingham Method II NMT for Headaches-David Kent Pain Management&Orthopedic Massage, Upper Body-James Waslaski Pain Management&Orthopedic Massage,Lower Body-James Waslaski, NMT Spine/Thoracic/Abdomen-David Kent. Myofascial Release for Orthopedic & Neurologic Client-Institute of Integrative Manual Therapy Myofascial Mapping for Integrative Diagnostics - Institute of Integrative Manual Therapy Diaphragm Compression Syndromes - Institute of Integrative Manual Therapy Mobility Templates: New & Improved Approach for Treatment of Pelvis, Sacrum and Spine - Institute of Integrative Manual Therapy Women's and Men's Health Issues - Institute of Integrative Manual Therapy Strain & Counterstrain Technique- Institute of Integrative Manual Therapy The Gastrointestinal Tract: Visceral Mobilization with Muscle Energy and Beyond Technique - Institute of Integrative Manual Therapy Cranial Therapy Series, Level One: Osseous, Suture, Joint and Membraine. Treatment of Headaches & Trauma - Institute of Integrative Manual Therapy Cranial Therapy Series, Level Two: Membrane, Fluid, Face, Intra-Oral Dysfunction - Institute of Integrative Manual Therapy. doTERRA Certified Pure Therapeutic Grade Essential Oils used in every session
Professional Associations / Memberships
IAHP, ABMP, NCTMB